Leveraging the skills of building professionals to deliver on the European Green Deal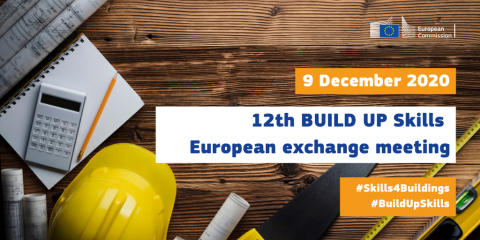 Are you working in the construction sector?
Then join BUILD UP event on the 9th of December.
This event will offer an opportunity for exchange of views between stakeholders and EU policymakers on the role of skilled building professionals to deliver the European Green Deal, in particular the so-called 'renovation wave' of public and private buildings.
During the event, a policy panel will take stock of the progress achieved and efforts needed towards the 2030 targets. Also parallel sessions will discuss the role of skilled professionals for constructing and managing highly efficient and more digitalised buildings and for delivering high quality renovations. The event will also investigate how the contribution of skilled building professionals can be made more visible and valued by the market.
You can find the programme Here.
You can register to the event Here.
See you there!